TBR Sun Life Dream Marathon will be held on February 16, 2020 at Filinvest City.  The 42km course will take runners on a 4-loop out and back route through the wide open and tree-lined roads of Filinvest City.  Most of the course will be flat but certain areas, specifically Laguna Heights Drive and Corporate Wood Loop, will be hilly.
RACE START:
Pacific Rim (near The Levels Condo), Filinvest City
Assembly: 11:00PM
Gun start: 12 midnight
COURSE MAP: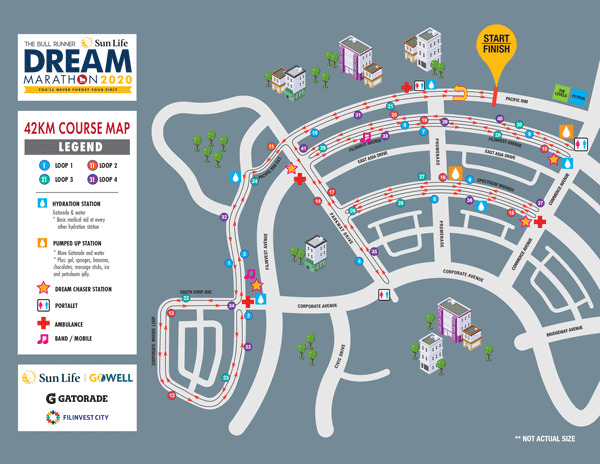 Click below to download the course map:
Download / View PDF: TBR Dream 2020 Map FINAL
Click HERE for an interactive map of Filinvest City.
For more information, visit FILINVEST CITY website.