Below is the official course map of TBR Sun Life Dream Marathon 2017.  It is the same exact course as 2016.  It will be an out and back route with two loops of 21k to complete a 42k course within NUVALI.
Assembly area: E. Nature Avenue, NUVALI, Sta. Rosa Laguna
Parking: Parking is available at Solenad 3 and Solar Parking near Evoliving.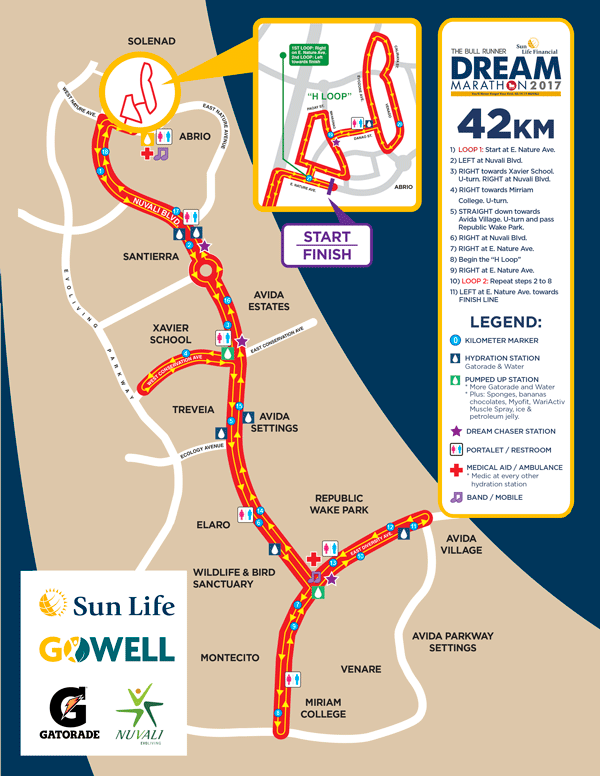 ---