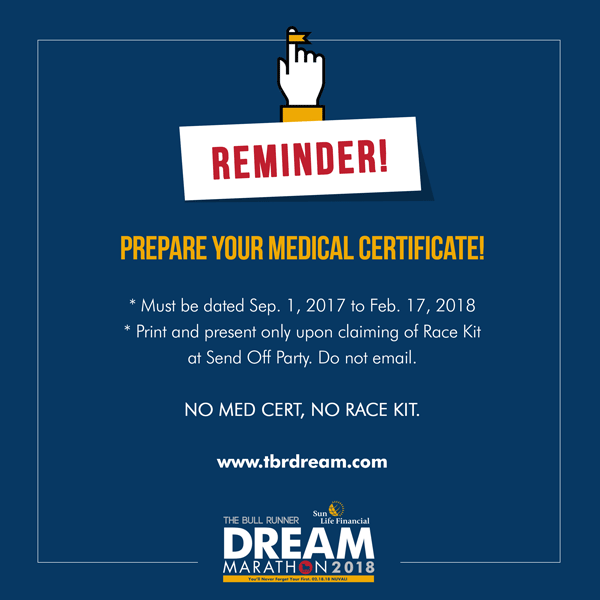 Time to prepare your medical certificate!  All TBR Dream participants are required to submit a medical certificate.
Running a marathon puts significant strain on your body. We wish to ensure that you have no existing medical conditions that may put your life at risk. We understand this may require additional expenses and may be an inconvenience, but this is a small price to pay for your safety and peace of mind.
For more details on the Medical Certificate, submission, and claiming of Race Kit.  Please click on this LINK.
---