This is the winning entry from our TBR Dream Story contest. Congratulations to Karen for winning P5,000 worth of adidas Gift Certificates. Watch this page for more inspiring and heartwarming stories from Batch 2023 finishers as we will be sharing them in the next several weeks.
MY FIRST AND LAST TBR MARATHON
By Karen Jimenez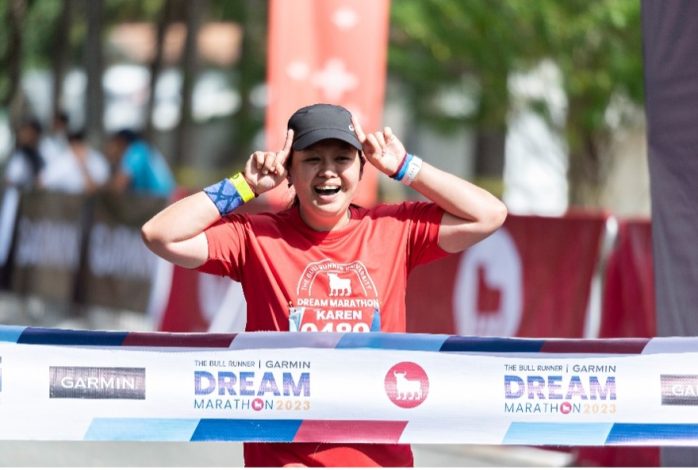 "If you want to run, run a mile. If you want to experience a different life, run a marathon."
– Emil Zatopek
Ten years ago, I conquered my first 42.195 km with my sister, Shural, at the Condura Skyway Marathon. To pay tribute to our 'coach-dad' who inspired and motivated us to start running, I signed up for another full mary with the TBR Garmin Dream Marathon 2023.
With luck, my application last June 2022 got accepted and I was officially part of the TBR Batch 2023. Due to the pandemic, I was not able to be consistently physically active and it hit me hard that I had to be in the zone and fully commit to be in marathon training mode. From July to September 2022, I trained on my own. Starting with short distances (3k, 5k, 10k) moving up to 15 km morning runs. And because I work from Mondays to Fridays, I had no option but to become a weekend warrior.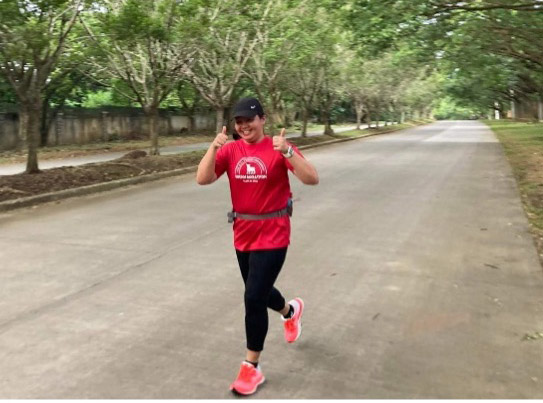 Although running alone has its advantages, I found myself feeling isolated from the rest of the TBR community. I therefore searched through the different teams/running groups in the TBR FB page and was able to find a group called "TBR Nuvali". Much to my delight, everyone from the TBR Nuvali group were kind, friendly and very accommodating. The TBR Nuvali group became my own little running family. My Sunday mornings were reserved for runs/LSD aligned with the training plan to ensure we were on the right track. More than the distance, we covered, it was the exchange of stories and experiences, the love for photos, food and family, and the appreciation of each other's desire to complete the TBR journey that encouraged me to push myself more.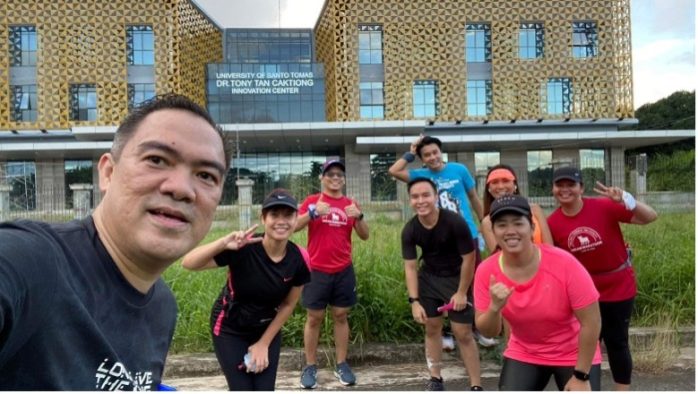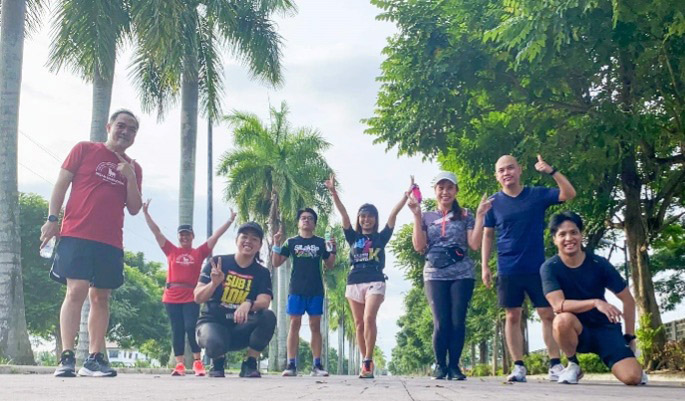 Training with my TBR Nuvali Family (All photos courtesy of Sir Jojo)
Because I exceeded my personal limits, I became injured with a soleus muscle strain in October 2022. Since I was in pain even while walking, I was advised to undergo rehabilitation therapy with a PT for 6 sessions. Overall, I missed almost a month of training due to the injury. The optimist in me took it as an opportunity to learn more about strengthening exercises geared towards improving my core and lower muscles. I came back with more focus on how to train properly and not just finish all the miles required.
The months of November to January literally came as a blur. We were all training more seriously since the TBR was almost upon us. We all had the same goal – to cross the finish line injury-free and hopefully within the cut-off.
On February 8, a Send-Off Party was organized for TBR Batch 2023. To make it more memorable, the venue was inside the Bayanihan Center of Unilab – the company where I have been employed with for the past 19 years. I was able to personally meet all the happy and excited faces of my runner friends in a different setting. As a bonus, we even had a group photo with Ms. Jaymie Pizarro, a.k.a. The Bull Runner herself.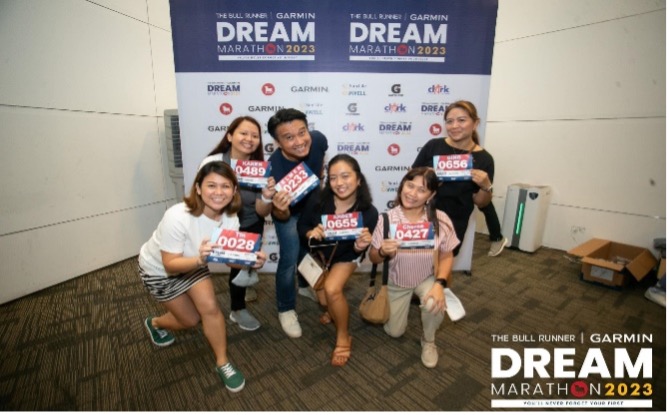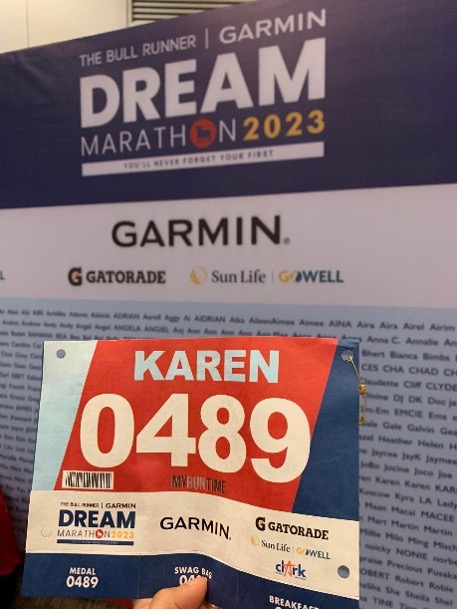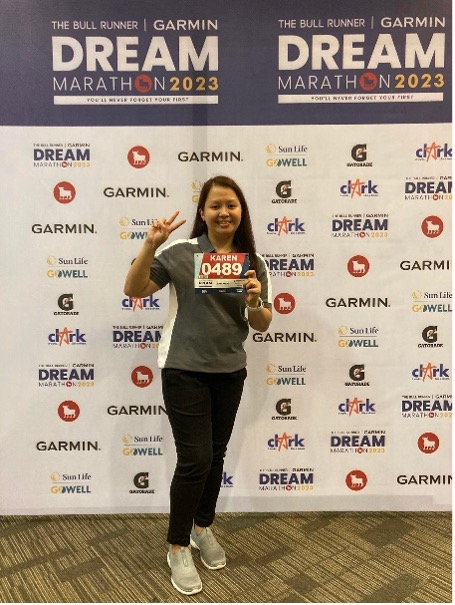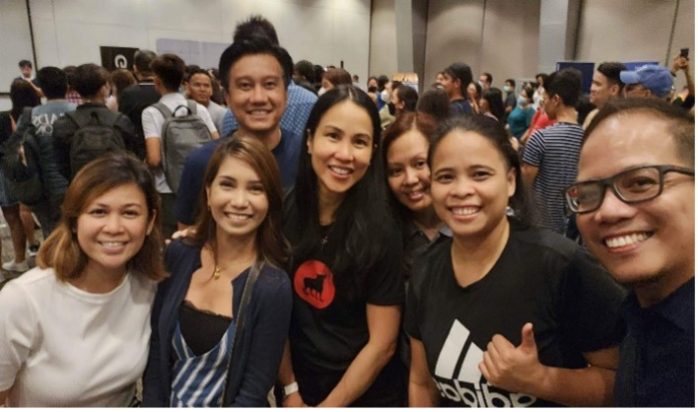 Photos during the TBR Batch 2023 Send-Off Party
February 12, 2023 finally came. A quick souvenir photo with the TBR Nuvali family and then we were off to the starting line. With sweaty palms and nerves going haywire, I finally started my TBR journey at exactly 2 AM.
To say that the route was hard is an understatement. It consisted of a lot of turns, rough roads and unending uphills. The first 25 km were quite manageable. However, when the sun started to shine more by 7 AM, I felt more exhausted and had to run at a slower pace to catch my breath and build a more sustainable pace. Unfortunately by the 28th kilometer, my running buddy/partner, Tin, felt pain on her leg. With a heavy heart, we parted ways since she needed to be checked by the Medic.
I kept on running until I could not feel my legs anymore. The Dream Chasers stationed in different parts of the race route definitely helped a lot. I tried everything from candies, chocolates, chips, sliced watermelon and coke with ice but the best among it all was the steaming hot rice porridge/lugaw which gave me the energy I needed to move forward with the race.
Paired with ice wrapped in white towels placed on my nape, I relentlessly pushed myself until I reached the 40 km mark. At this point, my legs stopped running and I was left with only 30 minutes on the clock. My sister Shural (a TBR Batch 2020 almunus herself) who stayed along the race route since 1 AM saw me and decided to help out. She instructed me to do the 'Power Walk' for the remaining 2 km and I suddenly had a vision of my Dad cheering me on. It was the longest 2 kilometers of my life.
At the last turn, a lot of dream chasers were cheering on and one of them, Jerome (dressed in a dinosaur costume), even ran alongside me. By the last 200 meters, I felt my second wind and was able to run again until I finally crossed the finish line and get my very own TBR medal.
Quick souvenir group photo before the gun start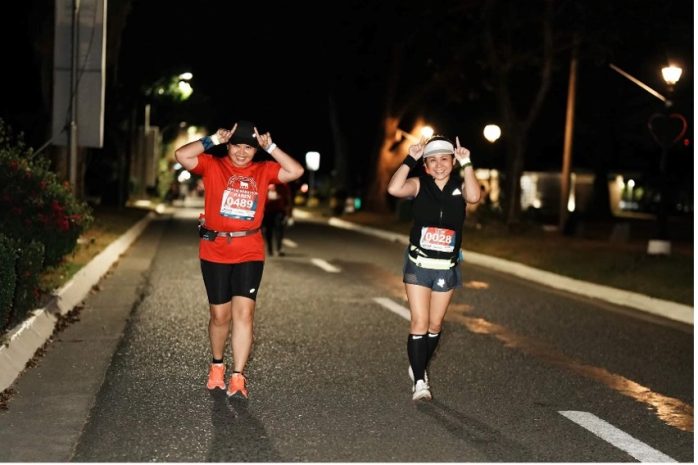 Running with my buddy, Tin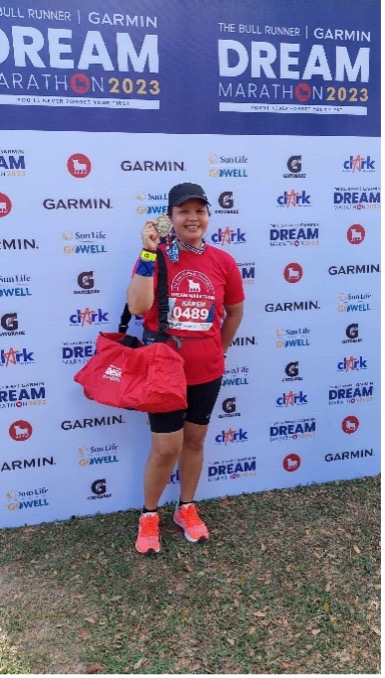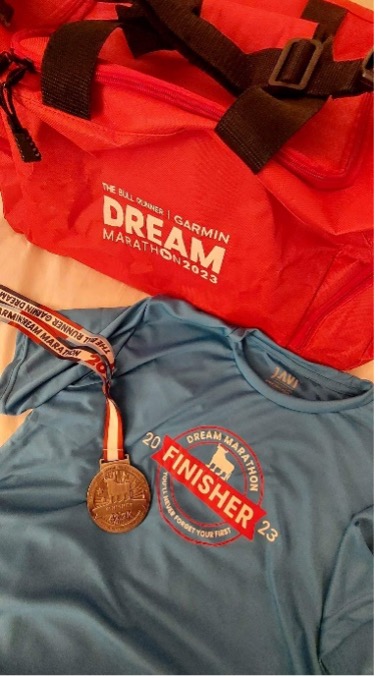 Final pose, TBR medal, finisher's shirt, bag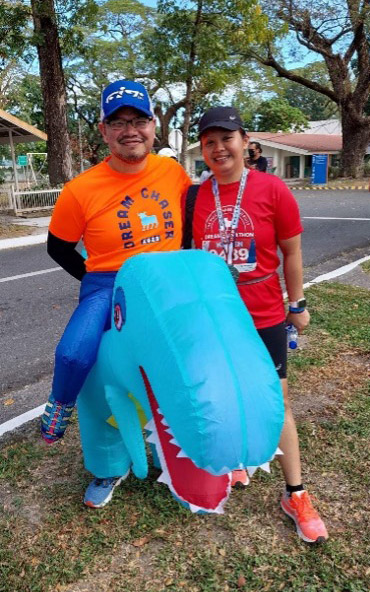 with Dream Chaser Lead Jerome
Ultimately, the TBR Dream Marathon 2023 is a life-changing experience. More than a milestone, it was the journey leading towards the finish line that makes it unforgettable.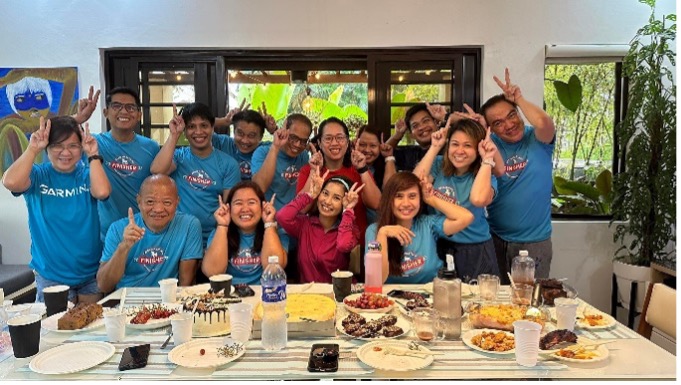 Post TBR Marathon Celebratory breakfast with the happy TBR Nuvali Family
Special shoutout to my TBR Nuvali Family (Geli, Ann, Sir Jojo, Elmer, Marlon, Kevin, Sarah, Sir Andy, Mommy Ging, Andee, Carlie, Ana, Joan, Omar, Jonald, Tony and Rica) my running partner/buddy Tin, my sister Shural who became my instant personal pacer, my husband Elhner who supported me since day 1, and to everyone I met in my TBR journey, I will forever be indebted to each and everyone of you.
---